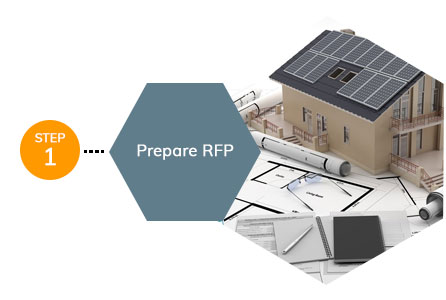 Our team of experts will prepare a high standard RFP in line with Global Market Standards but adapted to local federal and state guidelines
We set the technical standards for solar plant
We set financial terms and conditions
We set the quality testing and commissioning standards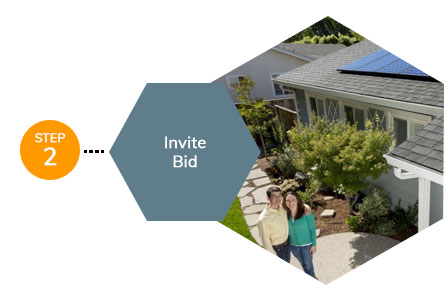 We set our online bidding platform for your requirements
Our pre-screened installers submit their offers online
Customers can view the status of the Bid online anytime but logging in with their credentials.
We help you choose the right products and Solar EPC.
Our experts will analyze the bids and compare all the bids technically, commercially and financially
We publish online, the comparison results in the form of Dashboard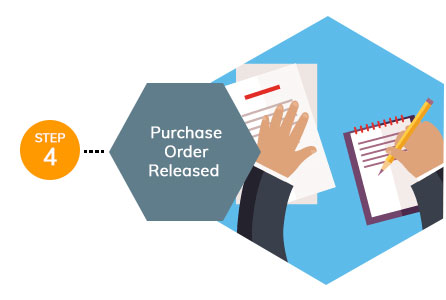 Our customers make informed decision and select the Solar EPC using online Dashboard
Our Solar Experts are available to assist further in selecting the winning Bid and advice over the technical aspects of the bid.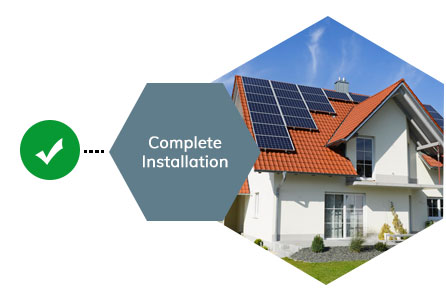 Our team will prepare a comprehensive Contract/Purchase Order
Contract/Purchase Order will be approved online by Customer and Signed
We will deliver the customer signed contract to successful Solar EPC and fully execute the Contract/Purchase Order
We offer a balanced Contract for both Customer and EPC